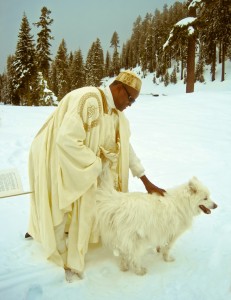 In his nineteen years as a Spiritual Healer, Jude has treated a variety of conditions including health issues, relationship and career issues, compulsive behavior, and even energetic issues such as elemental attachments – popularly known as ghost attachments, etc.
You do not have to be suffering from an illness or disorder to receive Spiritual Healing. Having your aura cleansed from negative influence is always beneficial, as most everyone inadvertently picks up other energies as they move through our busy world.
This type of Healing is also helpful in supporting your body in adapting to the Earth's changes as our planet raises Her vibration. The new energy that is arriving is coming to help the evolution of mankind. If we are not able to flow with this energy, blockages leading to crisis could be experienced. To support your body with the shifting vibrational frequencies, it is important to adopt a healthy, active lifestyle, increase your service to the planet and others, and maintain a positive and loving attitude.
With his vast knowledge of African Shamanism and the George King technique of Spiritual Healing, Jude feels confident in his ability to offer service.
THE ROLE OF KARMA IN HEALING
It is Jude's belief that all healing is possible, but not in all people, due to their individual Karma. Karma is simply "Cause and Effect." For every action there is a reaction. When Jesus taught, "As you sow, so shall you reap," he was referring to karma. Jude believes that Karma plays a role in all misfortune, and Spiritual Healing offers a way to balance this karma.
Thankfully, there is always hope to navigate your karma and improve your life regardless of circumstance. Jude encourages everyone to maintain a loving and positive attitude. This includes being of service to others. He also suggests that clients learn his Spiritual Healing technique to assist themselves and their loved ones.
POST HEALING SUGGESTIONS
After receiving a Spiritual Healing it is important to not "leak" the energy that has been shared through Jude. So that the energy is able to work within your body for as long as possible, stay at home (or in a private and peaceful environment) and avoid alcohol and sexual activity for several hours.
OFFICE VISITS
For Appointments visit our Scheduling page or call (310) 849-3119
IN-HOME SESSIONS
If you are unable to travel and would like Jude to visit your home for a healing session please contact him for details. (Please note there is an additional travel fee for in-home sessions.)
Contributions
Jude strongly encourages all people to serve others by giving of themselves, by both volunteering their time and making financial contributions. Contributions made on behalf of Jude's Healing work benefits his charity, The Gaziboh Foundation. Some of the projects Jude supports include building maternity and children's hospitals, sanitizing drinking water, as well as teaching spiritual awareness and the healing necessary to survive the coming changes in the world.